Cleaning services in Chandigarh
Elite winds provides Chair Cleaning services, with their professionals team. Contact cleaners for best chair cleaning at your home, offices. We provide door to door dry cleaning services. We are working from last 2 years in Chandigarh, mohali, panchkula and trcity area.

Elite winds Professional Cleaners We have professional cleaners who know how to clean the chair. They know very well that which solution they should use. They have very good experience for the cleaning of chairs. You can clean your chair by your own but you can not wash it perfectly like this.

Does Not Damage Chair They are professional cleaners who will not damage your chair while cleaning it. There are a lot of material available and each material require different type of cleaning process. Only professional workers can clean the office chair perfectly. We have well experienced workers for this cleaning purpose. Regular Cleaning Service

We provide the regular service for the cleaning service. We have very good experience for the cleaning of chair and also other materials. Your chair will note be damaged while cleaning and you will also get a perfect result. If you want to clean your chairs on regular basis then you can also contact us. We are here to provide the regular cleaning services.
Chair Cleaning services in Chandigarh and Mohali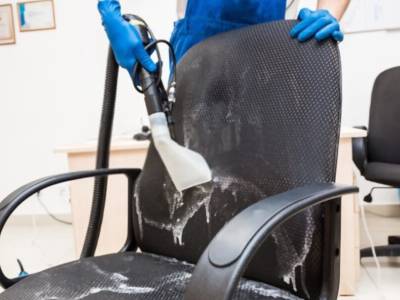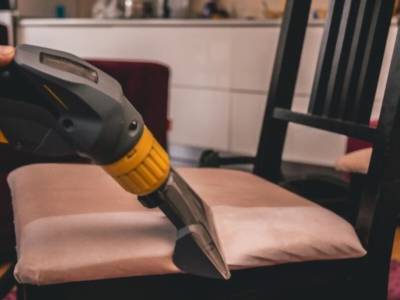 You've invested a lot of money in your upholstery, so that it lasts a long time. Even high quality fabric can show signs of spoilage if not taken care of properly. By maintaining and cleaning it regularly, you can keep it looking like new for a long time and you don't need to buy new furniture again and again thus saving you a lot of money in the long run. No matter how expensive the furniture you bring, if it is not clean and tidy, then no one wants to fumble on a worn sofa or car seat at the end of the day.

Air quality can be improved by cleaning your upholstery, getting rid of problems like mold, dust, mildew and allergens. Your soft furnishings are a breeding ground for bacteria, and pathogens and dirt can build up to the point where they can pose a health risk.

These organisms can be released into the environment whenever one sits on a sofa or chair. We use our furniture on a daily basis. And no matter how clean your house and carpets are, if the upholstery on your furniture looks dirty and muddy, the rest of the house won't feel clean.

The easy solution is to involve your carpet cleaning professional in cleaning the upholstery while you clean your carpets.

And when it comes to cleanliness, the first thing that is remembered is Elite Winds because we provide the best cleanliness services in the entire Tricity. And we are not saying this, it is the work done by us.

To clean the chair we use very little water because too much water spoils the wood so the chairs have to be cleaned very carefully.